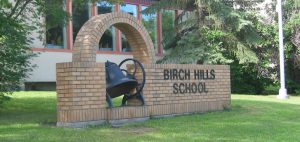 Principal: Mr. Barclay Batiuk Vice Principal: Mr. Rylan Michalchuk
Phone: (306) 749-3301 Fax: (306) 749-2279 Email: bbatiuk@srsd119.ca
If you have any transportation questions, please call the Bus Garage at 306 763-2323.
If your student is going to be away, please contact the school office at 306-749-3301.
BHPS Re-Entry Plan Version as of August 28th

The plan has been updated after the initial staff meeting. Teachers will be reaching out to families Friday August 28th and/or Monday August 31st to touch base with everyone about the upcoming year and discuss the staggered start options for each family.
2020-2021 Birch Hills School Year Calendar
Saskatchewan Ministry of Education Safe Schools Parents Information Package