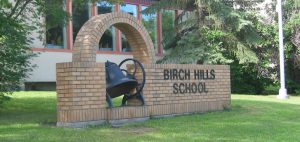 Principal: Mr. Barclay Batiuk     Vice Principal: Mr. Rylan Michalchuk
Phone: (306) 749-3301     Fax: (306) 749-2279      Email: bbatiuk@srsd119.ca
Upcoming events to note in your calendar:
Literacy Night "Reading in the Dark" Wednesday, Nov. 7th 5:30 – 7:30 in the main gym
Remembrance Day Service will be at 10:30 am on Thursday, November 8th.
Parent Teacher Interviews on Wednesday, Nov. 21st 3:30 – 8:30
If you have any transportation questions, please call the Bus Garage at 306 763-2323.
If your student is going to be away, please contact the school office at 306-749-3301.